The conference will take place from 6 to 7 November, 2021, at the beautiful Bibliotheca Albertina (University library) right next to the impressive Federal Administrative Court. It is located in Leipzig's Musikviertel, just ten walking minutes from the city centre.
Address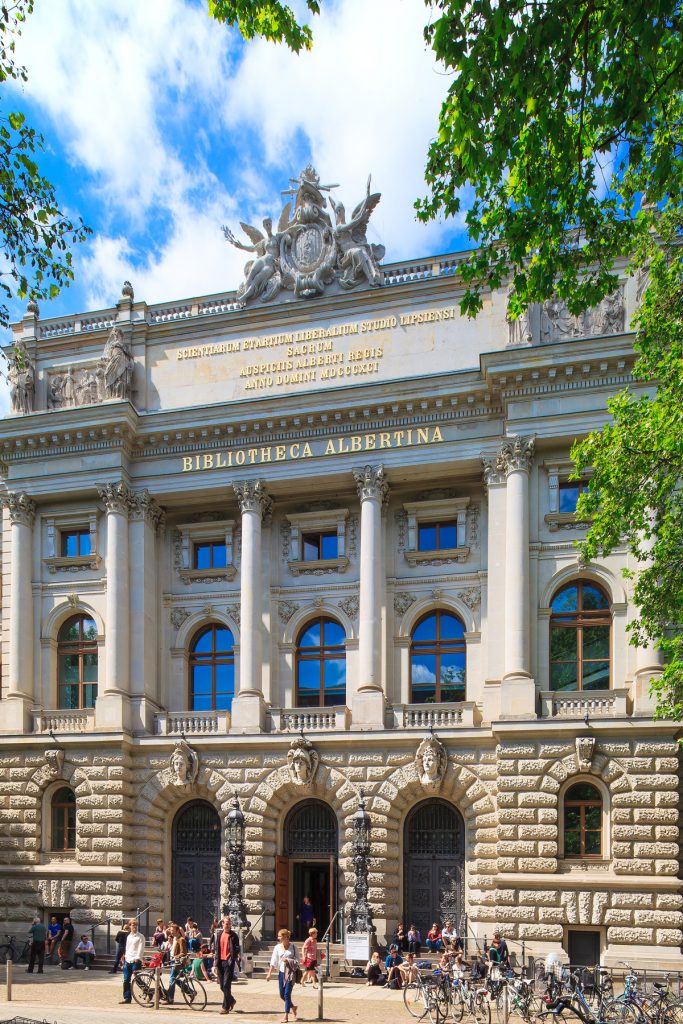 Fotograf: Swen Reichhold, Urheberrecht: Universitätsbibliothek Leipzig
Directions
Tram: Neues Rathaus, Münzgasse
Car: Bundesverwaltungsgericht
Bike: bike racks outside
Technical Equipment
The Vortragssaal is equipped with lectern with microphone, projector and 2 additional microphones. A laptop is available. The room is designed for 150 people.