VaMoS 2012 will be hosted by the Faculty of Economics and Management Science of the University of Leipzig, Germany.
The University of Leipzig was founded in 1409. In the course of its diverse history, it grew to encompass a wide selection of disciplines comprising almost all areas of knowledge. World-renowned scientists have taught or studied in Leipzig, and important impulses for the development of thought originated here.
Leipzig is one of the liveliest and most dynamic cities in Germany. Whether as a musical city, trade fair mecca or city of books – Leipzig has been an important European centre for hundreds of years. Famous poets such as Lessing, Klopstock, Gottsched or Goethe moved here. Philosophers such as Leibniz, Nietzsche and Bloch influence thinking in the city to this day. And Leipzig is especially well known across the world for its musicality, with a long tradition stretching back to the works of Bach and Mendelssohn Bartholdy in particular.
Travel information
By Air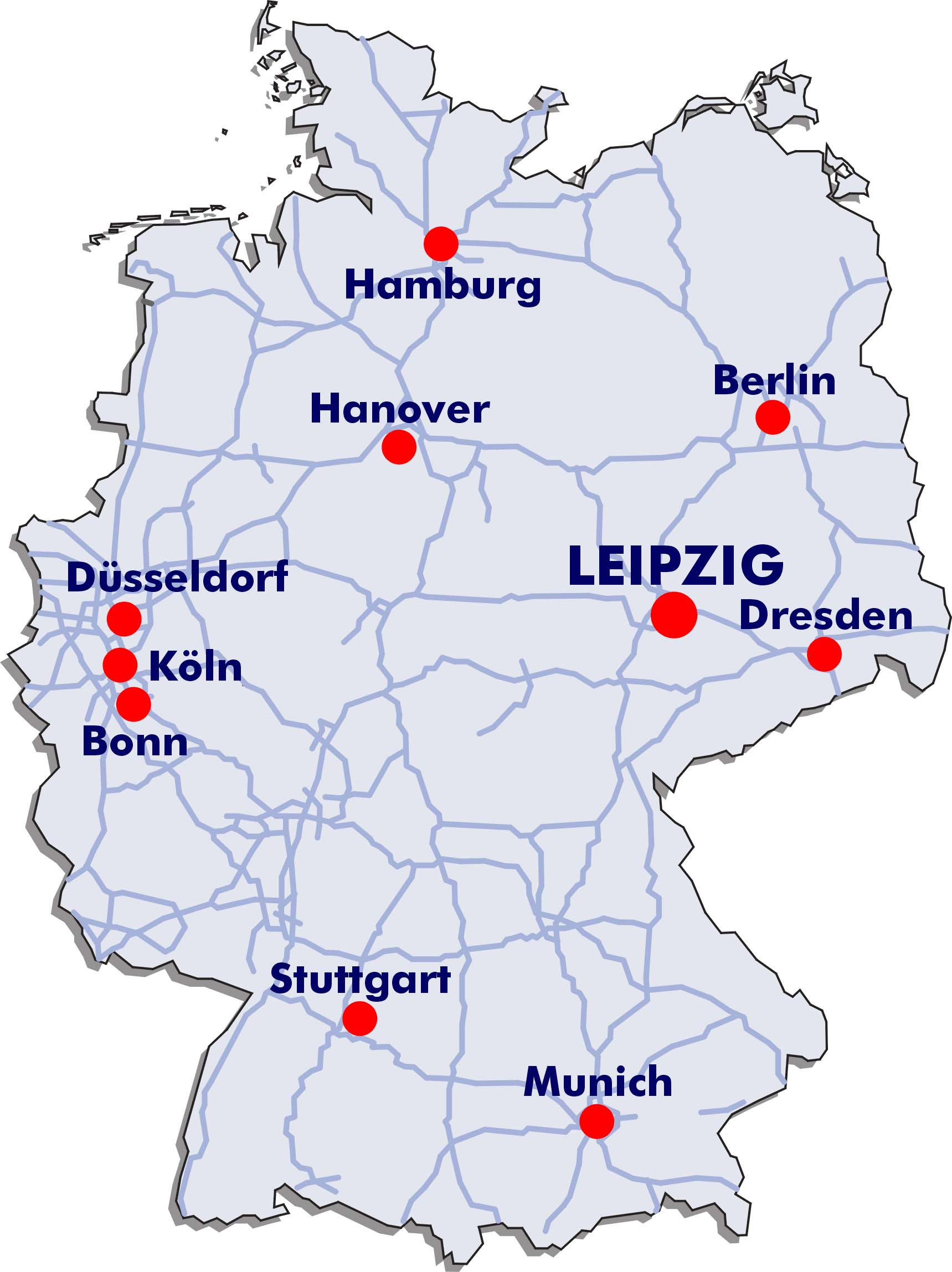 Flughafen Leipzig/Halle (Leipzig/Halle Airport) is a roughly 30 minutes drive from the city centre. Deutsche Bahn InterCity and RegionalExpress trains run regularly between the airport station and Hauptbahnhof Leipzig (Leipzig main railway station). If there is no direct flight to Leipzig from your city, we recommend you fly to Berlin (about two hours to Leipzig by train), Frankfurt or Hanover (both about three and a half hours to Leipzig by train). There are regular trains to Leipzig from all three cities.

By Rail
Deutsche Bahn InterCity- und InterCityExpress trains link Leipzig with almost all European cities. Hauptbahnhof Leipzig (Leipzig main railway station) – one of the biggest and most beautiful in Germany – is located right in the city centre.

By Road
To reach Leipzig by road take Autobahns A9 (Berlin - Nuremberg) and A14 (Halle - Dresden).
You will find further information on the Internet:

Accomodation
The hotels listed below have special offers for VaMoS 2012. Please mention in your reservation that you are participant of VaMoS 2012 at the University of Leipzig. The required keyword is "VaMoS 2012". Please notice the reservation deadlines!
Lindner Leipzig - up to 2012-01-14 - EZ: 59€ -

Mail:

info.leipzig@lindner.de - Contact:: Nicole Seike - Phone: +49 341 4478 481
Hotel De Saxe - up to 2012-01-14 - EZ: 50€ / DZ: 55€ -Mail: info@hotel-saxe.de - Contact:: Anna Himstädt - Phone: +49 341 5938 0
Ibis Hotel - up to 2012-01-14 - EZ: 64€ / DZ: 69€ - Mail: H1811-SB@accor.com - Contact:: Andrea Baier - Phone: +49 341 2186 0

Note! In order to get the special room rate for VaMoS 2012 at Ibis hotel you have to make your reservation either by telephone, fax, or email. The online reservation does not offer this option.
Maps of Leipzig