The 23rd biennial conference of the European Association for Chinese Studies (EACS) was held from August 24, 2021 to August 27, 2021. Local organisation was provided by the Institute of East Asian Studies, Leipzig University.
Backstage Impressions
Schedule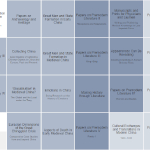 Check out the timetable, confirm your time difference, and find a specific panel.
Archived Conference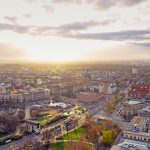 Click here to access the archived conference portal.
Reimbursement
To change your booking—for instance cancel your on-site dinner—use our form.
---
Photo Call for Papers/Tickets © Paul Trainer & Universität Leipzig; Photo Photo Discover Leipzig CC-BY-SA 4.0 LeipzigTravel; Photo Prepare your trip; CC BY-SA 3.0 Daniel-obst; Photo Programme information © Leipzig University