The call for papers is now closed. Thank you for submitting over 1,000 applications! You will hear back from us in March.
The 23rd biennial conference of the European Association for Chinese Studies (EACS) will be held in Leipzig from 25 August 2020 to 29 August 2020. Local organisation is provided by the Institute of East Asian Studies, Leipzig University.
Applications must be submitted online at the conference's webpage before January 6, 2020, 6 pm CET for a double-blind evaluation by an international board of referees. Scholars who have submitted their proposals by this deadline will be notified of their acceptance to the conference before March 31, 2020. The language of the conference is English.
Tickets
Tickets for the EACS conference and accompanying events will start selling March 16, 2020.
Discover Leipzig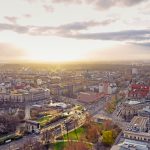 Discover Leipzig through the website of the city's tourist information office.
Prepare your trip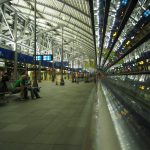 Read about our venue, about transportation and accessibility, receive support for your visa, or book a hotel (provided by HRS).
Programme information
Read about the conference's schedule, the keynotes, and the accompanying events.
---
Photo Call for Papers/Tickets © Paul Trainer & Universität Leipzig; Photo Photo Discover Leipzig CC-BY-SA 4.0 LeipzigTravel; Photo Prepare your trip; CC BY-SA 3.0 Daniel-obst; Photo Programme information © Leipzig University