The 23rd biennial conference of the European Association for Chinese Studies (EACS) will be held from August 24, 2021 to August 28, 2021. Local organisation is provided by the Institute of East Asian Studies, Leipzig University.
Access the Conference (soon!)
We will soon be sending you the login details to access our virtual conference. We will be using the email adress you provided when paying for the conference.
Tickets
Tickets for the EACS conference can be bought here.
Schedule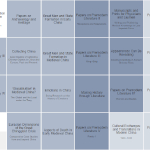 Check out the timetable, confirm your time difference, and find a specific panel.
Special events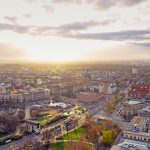 Check back soon to find out about our virtual special events.
Reimbursement
To change your booking—for instance cancel your on-site dinner—use our form.
EACS 2021 Goes Digital
(April 2, 2021) After careful consideration, the EACS Executive Board and the EACS 2021 Organising Committee have decided to convert the postponed EACS conference into an online event. This news will be disappointing for many but is probably not coming unexpectedly. International guests need to complete their travel plans in advance and many universities do not sign travel applications at this moment. Entry restrictions to Germany remain unforeseeable. While we remain optimistic that the world will be a better one by August, decisions need to be taken based on the present condition. We want EACS 2021 to be more than an ordinary online conference. We will transform the programme into an attractive online version that is engaging and has sufficient networking possibilities.
---
Photo Call for Papers/Tickets © Paul Trainer & Universität Leipzig; Photo Photo Discover Leipzig CC-BY-SA 4.0 LeipzigTravel; Photo Prepare your trip; CC BY-SA 3.0 Daniel-obst; Photo Programme information © Leipzig University