Peer Reviews completed
Letters should have reached you or your panel chair by March 16. Some applicants have provided faulty email addresses and need to contact us for their results. Thank you!
Notice about the new Coronavirus pandemic (Sars-CoV-2/Covid-19)
(2020/03/13) At the time of writing, we are confident that we are able to host EACS 2020 while adhering to all current legal restrictions and hygienic recommendations imposed on us. In the unlikely event that we need to postpone or cancel this event, you will be reimbursed for what has been spent in our online shop. The same guarantee goes for guests who are legally prohibited from entering Germany.
The German Federal Ministry of Health answers frequently asked questions here (in English).
The 23rd biennial conference of the European Association for Chinese Studies (EACS) will be held in Leipzig from 25 August 2020 to 29 August 2020. Local organisation is provided by the Institute of East Asian Studies, Leipzig University.
Tickets
Tickets for the EACS conference and accompanying events can be bought here. Frequent questions are answered here.
Discover Leipzig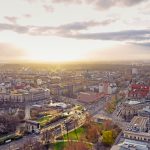 Discover Leipzig through the website of the city's tourist information office.
Prepare your trip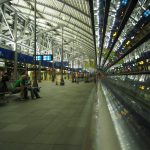 Read about our venue, about transportation and accessibility, receive support for your visa, or book a hotel (provided by HRS).
Programme information
Read about the conference's schedule, the keynotes, and the accompanying events.
---
Photo Call for Papers/Tickets © Paul Trainer & Universität Leipzig; Photo Photo Discover Leipzig CC-BY-SA 4.0 LeipzigTravel; Photo Prepare your trip; CC BY-SA 3.0 Daniel-obst; Photo Programme information © Leipzig University